I recently upgraded my DSLR, and I must say I am entirely impressed with the quality, clarity and ease of use of my new Nikon. I did a bit of research before purchasing. I knew I'd be buying another, but I've been craving a digital back for my Hasselblad for the past couple of years and wasn't looking to upgrade the SLR for the time being. That was until I started dipping my toe into the realms of food photography.
I've been fascinated by this whole food styling, food photography specialism for about ten years now ever since I worked for Blue Fish in Chelsea, who boasted among their clients' companies like Gu and Dorset Cereals.
I'm a foodie, and also a bit addicted to kitchenware, so I've been collecting nice bits to use as props for the past few years.
I'm also a big fan of avocados (who isn't) and have since the end of 2018 been saving the seeds for planting.
This study shows a variety of seeds that haven't been planted. You have to dry them out a bit first.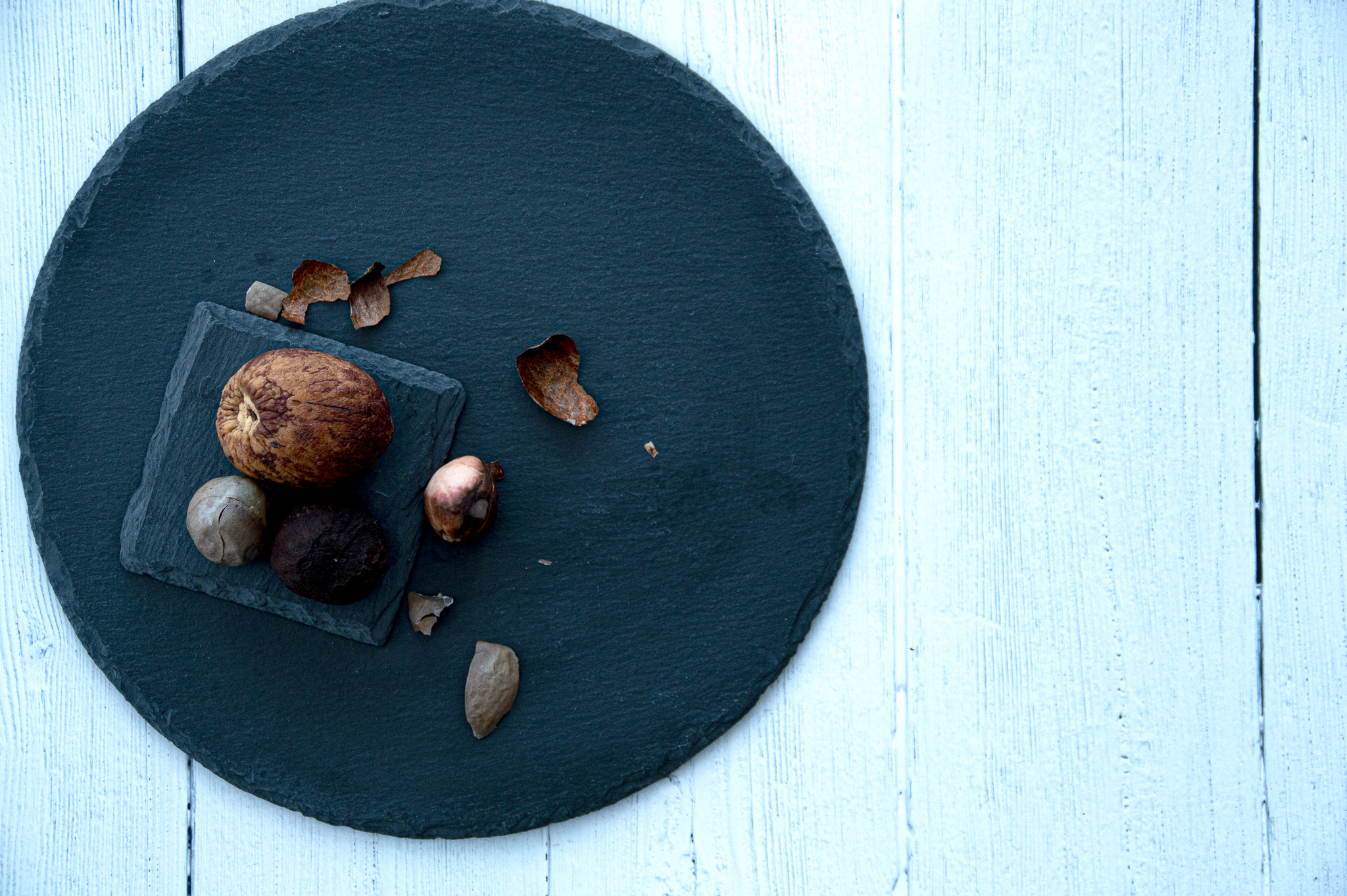 Prior attempts to grow plants from seed has had mixed results. I've learned that the smaller ones don't root before they start to rot. The larger ones are from Jamaica and have been the most successful with two plants so far that have grown from seeds.
As these come from my Dad's tree, I know that they are organic and as such would be the best for re-growing.
I have some work to do on the styling front, but I was quite happy with this study.
Main Image avocado seeds black and white © Morlene Fisher