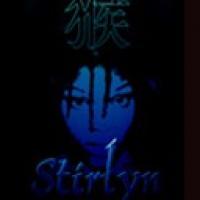 My name was given to me in honour of British racing car driver Sterling Moss as it was said I used to drive a little crazy. I don't anymore though, I completely observe the local speed limits wherever I am. I am a photographer, writer and web developer. This site represents a way of implementing discipline in my daily routine. It's where I hope to record my observations about the world around me.
I hope you enjoy reading and feel free to post any comments.
About the Earth Monkey
A placid and reliable Monkey who may have a cool and collected nature. She is expansive and given to disinterested acts of charity. She quietly demands admiration and appreciation for her talents and services, and when this is not forthcoming, she can sulk and become insolent. She is likely to be an intellectual and will be academically studious or very well read if she cannot pursue a higher education. She will be honest and straightforward and will achieve distinction through her thoroughness and devotion to duty. The Earth Monkey will not be too fond of entertaining unless it is a necessity, but she will be genuinely kind and loving to those she cares for. Less concerned about her ego, she can devote herself unselfishly to the good of all. She will value her integrity and can even be over conscientious about operating only within the law.